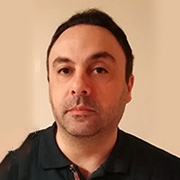 Appointment of Dr. Ioannis Rabias, Head of the Quality Control of Vaccines at the Hellenic Pasteur Institute, in the Committee of Experts on Human Vaccines and Sera (15), at the 165th European Pharmacopoeia Commission of the European Directorate for the Quality of Medicines and Health Care (EDQM) of the Council of Europe, on November 27 2019 in Strasbourg.
The nomination letter had been approved on October 16 2019 no. Ref: 123033 from the National Medicines Agency (EOF).
This is the first time that there has been Greek participation in the Human Vaccines and Sera Expert Group (15).
The European Directorate for the Quality of Medicines and Health Care (EDQM) is the Directorate of the Council of Europe responsible for developing legally binding quality standards for good quality medicines.
The European Pharmacopoeia is a single reference for the quality control of medicinal products in the signatory countries of the Convention, currently being drafted by 38 Member States and the European Union (EU). The officially published standards provide a legal and scientific basis for quality control during the development, production and marketing processes. They relate to the qualitative and quantitative composition and the tests to be carried out on medicinal products, raw materials used in the manufacture of medicinal products and intermediates in the composition. Therefore, all manufacturers of medicinal products and / or substances for pharmaceutical use must apply these quality standards in order to market their products in the signatory States.
The European Pharmacopoeia Commission is the decision-making body of the European Pharmacopoeia and is responsible for processing and maintaining its content. The Commission shall adopt all the texts to be published, take technical decisions by consensus and shall be composed of delegations representing the Contracting Parties to the Convention on the Development of a European Pharmacopoeia.
European Pharmacopoeia is widely used internationally. As globalization and the expansion of international trade show an increasing need to develop global quality standards for medicinal products, the Commission works closely with all users of Pharmacopoeia worldwide.