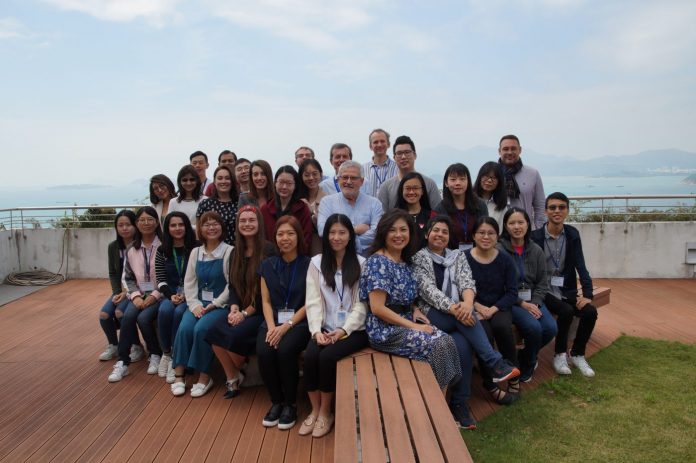 Nasia Antoniou, a PhD candidate in the Laboratory of Cellular and Molecular Neurobiology – Stem Cells (supervised by Dr. Rebecca Matsas), received a scholarship to attend a course on proteomics. The course was held at the HKU-Pasteur Research Center from 27 October to 2 November 2019 (9th HKU-Pasteur Cell Biology Course on Proteomics) http://www.hkupasteur.hku.hk/index.php/Teaching/News/call_for_application_9th_hku_pasteur_cell_biology_course_on_proteomics
During the course the research study was presented , entitled : "High Content Screening in a Human Model of Familial Parkinson's Disease Reveals and Kinase Inhibitor that protects from neurodegeneration", by Nasia Antoniou, Kanella Prodromidou, Georgia Kouroupi, Era Taoufik, Regis Grail, Martina Samiotaki, George Panayotou and Rebecca Matsas.
The aim of the study was to identify new molecules that could have a therapeutic value for Parkinson's disease. High-content screening of a kinase inhibitor library was performed in collaboration with the Technology Development Platform of the Institute Pasteur Korea, while proteomic analysis was performed at the Alexander Fleming Biomedical Research Center. The Parkinson's disease cellular model was developed at the Stem Cell and Cell Reprogramming Unit of the Hellenic Pasteur Institute.