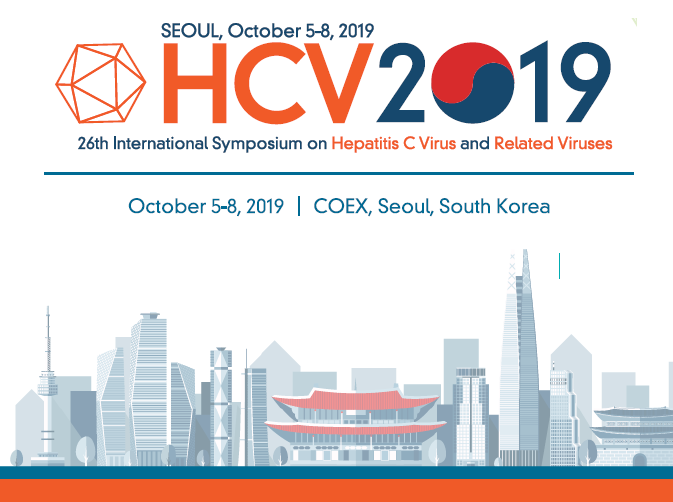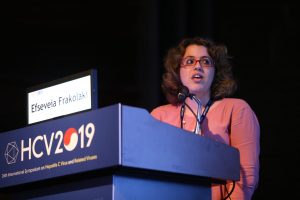 The research study of the Molecular Virology group of Dr. Niki Vassilaki, "Role of Hypoxia in Flaviviridae Viruses Replication and Inhibition by Antiviral Drugs" by Efseveia Frakolaki, Katerina I. Kalliampakou, Anna Chalari, Grigoris Zoidis, Marc Windisch, Ralf Bartenschlager and Niki Vassilaki, was selected for Oral Presentation in HCV2019: 26th International Symposium on Hepatitis C Virus and Related Viruses (Seoul, South Korea, 5-8 October 2019). The study was supported with a Travel Award by the HCV2019 organizing committee and was presented on 6th October 2019 by Efseveia Frakolaki, who was also supported by a Young Pasteur Institute (YouPI) Travel Grant.
The team studies the molecular mechanisms underlying the association of hypoxia signaling with Flaviviridae viruses replication and hepatocellular metabolism since 2009 (Vassilaki et al. J Virol 2013, Vassilaki and Frakolaki Microbes and Infection 2017, Frakolaki et al. Cells 2018).
It was a pleasant coincidence that on 7th October 2019 the Nobel Prize in Physiology or Medicine was awarded to William Kaelin Jr., Peter J. Ratcliffe and Gregg L. Semenza for their discoveries of how cells sense and adapt to oxygen availability.